DO IT With Alacrity!
I started out with nothing....I still have most of it left


Greetings, Smiles, Stuff Like That!
If you have somehow stumbled upon my little corner, then odds would say that you are family, friend, friend of the family, family of the friend, or just someone who has entirely too much free time on their hands. Thanks for stopping by, and please remember to visit my gift shop on the way out. :)
Alacrity is my chat name, if you catch me online, do say "HI".
This lovely young lady is my daughter, Lindsay. She's a freshman in college and is the light of my life. She was everything from class valedictorian to the prom queen, but you can't walk through her room without tripping over the junk in the floor. She has her priorities! :)
A few factoids 'bout me: I am a dynamic figure, often seen crushing ice and playing my nose harp. I manage time efficiently and occasionally tread water for three days in a row. I am an expert in stucco, a veteran of love and an outlaw in Peru. I can cook thirty minute brownies in twenty and on Tuesdays after work I repair electrical applicances free of charge. I have been caller number nine and won lunch at Bob's Big Boy. Critics worldwide swoon over my line of corduroy evening wear. I balance, I weave, I dodge, I frolic, and my bills are all paid. On weekends to let off steam I participate in full contact origami. Years ago I discovered the meaning of life but forgot to write it down.
Okay, so the real stuff is boring... I'm a postal worker, a geek wannabe and a dreamer. I like to boldly go where I shouldn't and it often gets me in trouble. I like to read, rant, argue with computers, and hike, walk, bike, blade, swim etc. Whatever I do, I do it all the way, with alacrity, which gets me in trouble too! &nbsp :) &nbsp E-mail welcomed and replied to with a grin!
Click here to check this out...is it me or what?

---
WEEKLY RAMBLINGS!
This week you can find me in The Shore Journal and I believe in Jackhammer Ezine
Surprise...I am in the midst and very near to completely re-doing my homepage with a more refined look, and a lot easier to load! It should be up and running by the week's end. Many thanks to my daughter for her patience in some niggling areas I had to deal with, and for allowing me to do it my way.
My stats tell me that someone from the visited my page. The coincidence is that Lindsay has entered this fall as a freshman..freshperson???. Of course when I showed her the visit, she had this horrible feeling that in some class some day, a professor would be teaching a course on 'writing on the net' and what NOT to do or something...and my url would come up! LOL! So, if you come back, whoever you are... "HI"...
My online/inheart pals, Diana and Joost are PARENTS! A new picture of the whole darn happy family HERE for your viewing pleasure! See and coo!
Stay tuned.....do not adjust your volume, do not attempt to correct your vertical or horizontal hold! And above all, do not attempt to control the web page author :)
---
Rants Without Reasons
Title magnanimously suggested by Tony Gubelman
Yes, folks, it has come to my attention that everyone is entitled to my opinions and I DO have them! Enter at your own risk!
Mini-Rants for those 'light' days &nbsp

ones added now 'n then!
---
Merely Musings!
Mom Fails...Kid Thrives
Death with Dignity...or a 22?
Khaki 101
Brain Food
CollEDGE?
Brace Yourself
Susan Died...So What?&nbsp &nbsp

A FORMidable Task!
It's No Truffle At All
The Web Ate My Life!
Going...Going....GONE!
Desperately Seeking Susan!
Diary of a Mammogram Voted Best of Tripod 6/98
Animal Magnetism or Suckerism?&nbsp &nbsp

---
Jackhammer Ezine Writings
A link to articles published by Eggplant Productions
---
Photo of the Moment!
Cat Eat Dog...food?
---



Brain Leak of the Moment!



A very proper man started going into the neighborhood drug store every week and buying 2 dozen boxes of condoms. Week after week, he would come in with the same order.

One day, the druggist felt he had to say something to the man.

"Wow! You must have the stamina of a bull. Talk about getting lucky! How on earth do you use that many condoms a week?"

The man looked at him in disgust and said, "I beg your pardon, but I find the whole idea of sex repulsive!"

So, the druggist asked, "Then what do you do with all those condoms?"

The gentleman answered, "I feed them to my poodle and now she poops in little plastic bags."





---
What's a homepage without links? Actually I think it's a law or something so I'm covered!


Personal Links

---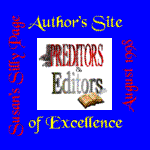 &nbsp &nbsp


&nbsp &nbsp

&nbsp &nbsp

&nbsp &nbsp

&nbsp &nbsp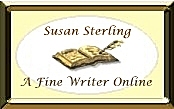 ---

Thanks for coming!

MY COUNTER IS A NO NOT SO!
FELIX&nbsp|&nbspBUDDIES&nbsp|&nbspMY TOWN&nbsp|&nbspWAVING&nbsp|&nbspDILBERTŪ&nbsp|&nbspMANTIS


This page is brought to you by the letters 'L' and 'B' and the number 105

Refrigerate promptly for best flavor!




If you're looking for me...you've come too far!




---



LE FastCounter
The 10,000th visitor gets a BIG PRIZE...if I'm still alive then. If not, it'll be buried in the southeast corner of the yard under that big maple tree, okay?



---